Japanese working hours - do you still think Japanese is workaholic?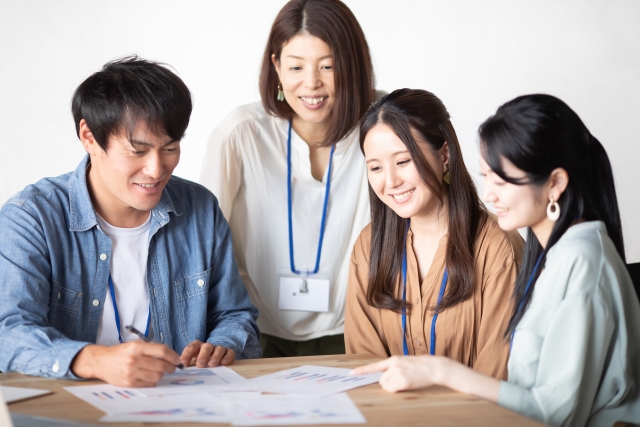 Do you think Japanese people are still workaholics?
It is a long time ago that Japanese people work long hours.
Supervisor :"Please go home early on time after work."('_')
Employee: "I want to work a little more, can't I continue?"( ;∀;)
Supervisor: "No, it's no good. As a general rule, please finish work and return home"('_')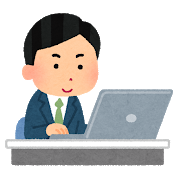 This kind of conversation can be heard in recent Japanese offices.
Now, in Japan, it is becoming a working trend to return home on time.
Of course, this is not the case for major foreign-affiliated consulting companies and start-up companies, but as a whole, a culture that does not allow overtime is being formed.
There are two reasons.
❶Companies are running out of cash to pay for overtime
One of the reasons is that companies are running out of cash to pay overtime due to the recent recession. In Japan, it is not easy to lay off, so the only way to save cash is to control and reduce overtime for all employees.
❷Legal regulations on working hours have become stricter
Japan's labor law was amended in 2019. As a result, companies must focus on reducing overtime hours.
Due to the amendment, legally, the upper limit of overtime work is 45 hours a month and 360 hours a year in principle.
It will not be possible to exceed this without special special circumstances.
To be honest, many Japanese people have mixed feelings.
This is because many people expected mortgages and livelihoods in anticipation of overtime hours and their income.
In reality, Japan's total working hours continue to decline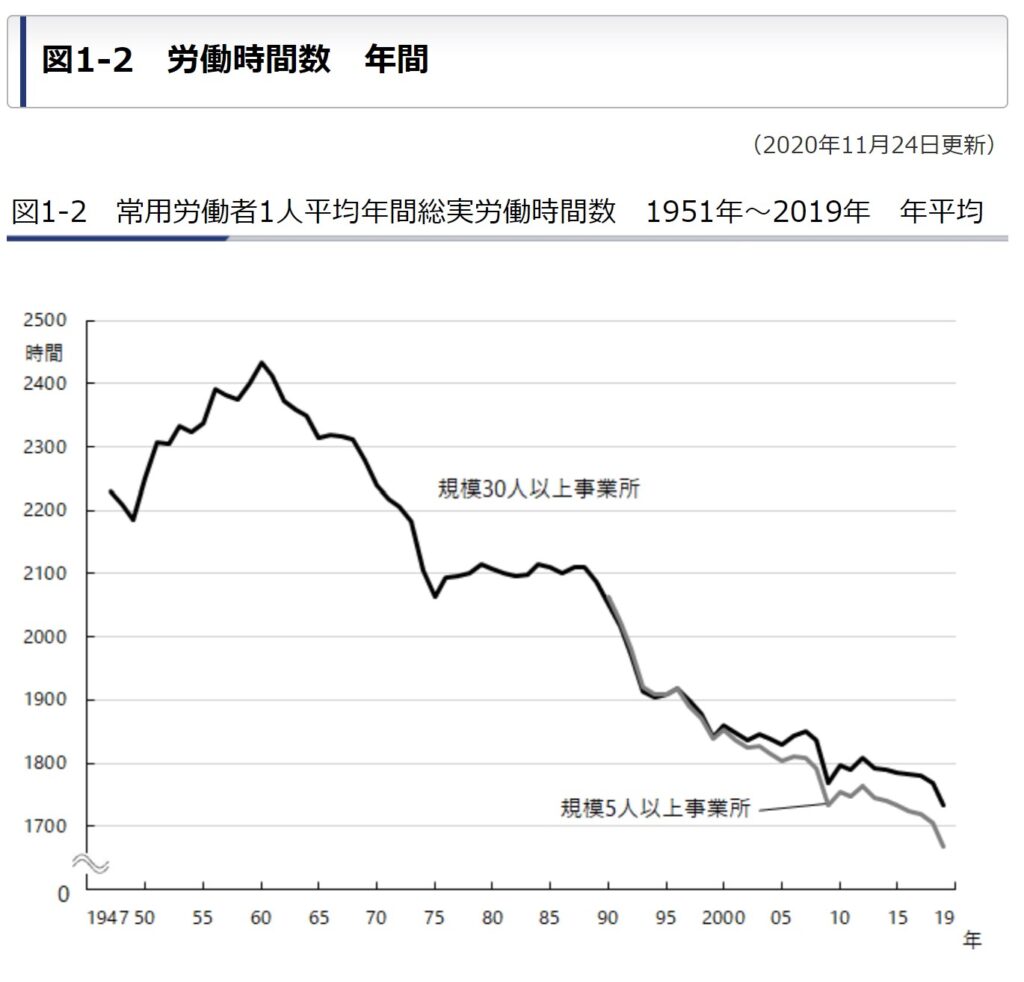 As you can see from the chart above (change in working hours until 2019), working hours in Japan have been declining in recent decades and are now approaching 1,700 hours per year.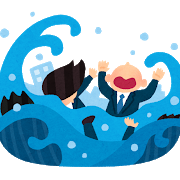 Japanese who are prohibited from working overtime became "Fulari Man"(フラリーマン)
Japanese who are prohibited from working overtime became "Fulari Man"(フラリーマン) "Fulari"(ふらり) means "hanging around" in Japanese.
Japanese people who can no longer work overtime at work do not have the habit of going straight home. More and more people stop by cafes and Izakaya(居酒屋) and kill time before returning home.('_')
These people are called "Fulari Man"(フラリーマン)just near meaning of "Salary Man"(meaning Employed people in Japanese)
If you find a Japanese person in cafes or restaurant late at night, he or she may be a "Fulari Man"(フラリーマン)
In any case, era of long working hours in Japan are already over, I don't know if it's good or bad though.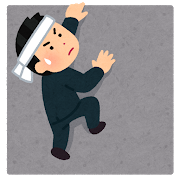 Follow me!